Paul's 16mm Film Collecting Main Page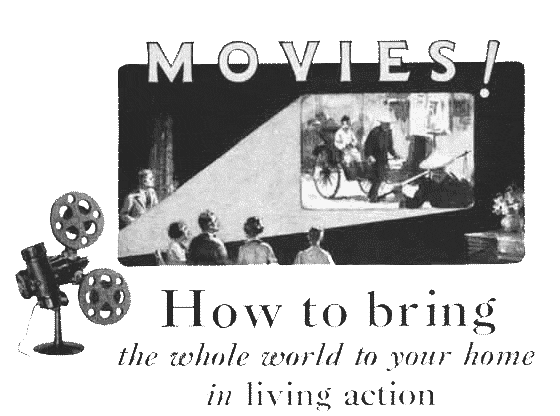 16mm film was introduced in 1923 for use by amateurs. It quickly caught on as a convenient medium for educational films. When television came along, it became the medium of choice for distributing television programs and movies for television broadcast. Its usage has declined with the introduction of the much cheaper videotape.
Though there were many well known Hollywood productions distributed on 16 mm, it was mostly used for educational, training and industrial films. These films have no commercial market for the studios, but capture an important slice of the history of the 20th century. A number of collectors are preserving these films.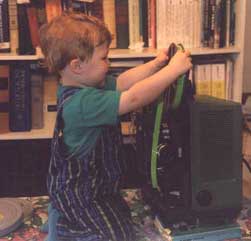 There is a wonderful presence of a projected film that video, no matter how technically perfect, can never match. you are seeing the same piece of film, shown in the same way that it was shown decades ago. OK, it may have more scratches and the color may be more faded, but that only enhances the experience. It can also be fun to recreate the experience that we had seeing films in school by showing classic educational films in our children's schools or Cub Scout meetings.

I'm just a hobbyist, not a dealer, but from time to time I have been selling off films. Sometimes I sell off the stuff that I don't like much, other times I sell the good stuff so that I can buy other good stuff. Click on the links below to see if I currently have anything for sale. If you are looking for something in particular, or want me to let you know next time I have something for sale, send me a message.

Check out my new page on Film Preservation Basics.

Click here to be notified next time I have some films for sale!
Many thanks to all of you who bought films from me. I currently don't have any others ready for sale, but I might in a few months.

Click here to see if Paul has any current auctions on ebay
Click here to see if I have any bargain films for sale
Go to How to Estimate Film Run Times
Go to How I define film condition
Go to My School Film Archives Page
The Film Prayer (found in a film can)
Go to my new Projector Basics page